Personal Injury
Attorney in Atlanta, Georgia
If you've been a victim of a car accident, trucking accident, or catastrophic injury, Call Walt so he can fight for your check! Personal injury attorney Walter Gabriel serves all over the state of Georgia including the major cities of Atlanta, Savannah, Thomasville, and Albany. Walter is also licensed to practice law in Louisiana. Contact him today to discuss your personal injury case.
---
Success Stories
You don't pay unless you win. Attorney Walter Gabriel will fight for the justice and financial compensation that you are owed. Contact him today.
$1.1 Million
Wrongful Death
Recovered for the family of a Riverdale, Georgia man killed in a car accident.
$1 Million
Pedestrian Car Accident
Recovered for an Atlanta man who was injured as a pedestrian.
$475,000
Car Accident
Recovered for an Atlanta woman injured in a motor vehicle collision.
$395,000
Police Involved Car Accident
Recovered for a Conyers, Georgia man who was rear-ended by a police officer.
About Car Accident Attorney Walter Gabriel
Walter Gabriel
Attorney at Law
Media outlets seek Atlanta personal injury attorney Walter Gabriel's insight for the same reason clients trust him with their most pressing legal needs: he and his law firm consistently deliver outstanding results. These results have earned him several recognitions. He has been honored for his outstanding professionalism and service, he has earned an AV Preeminent peer review rating from Martindale-Hubbell, is a Top 40 Under 40 attorney from the National Trial Lawyers, and has been named a 2021 Super Lawyers Rising Star. He has also received numerous testimonials and referrals from his satisfied clients.
MORE ABOUT WALTER
Client Reviews
Walter Gabriel is the BEST personal injury attorney in Atlanta! Without reservation, I highly recommend Attorney Walter Gabriel to anyone seeking representation for a personal injury case! He genuinely cares for you not only as a client but as an individual. I always felt valued, and never rushed...
Walter and Gwen took care of everything for me and my fiancé and were able to get us the maximum amount of our settlement. He also kept in touch with us for the most part just to update us on everything. I'll definitely recommend him to anyone who needs a lawyer. Thank you so much!
This law firm is everything you would want from a team of attorneys. They are transparent, easily accessible, and most importantly hard working. They made the process of filing a claim very easy for a 21 year old who has never experienced it before. If you are in Georgia and need an attorney, the law firm of Walter Gabriel is the place to go!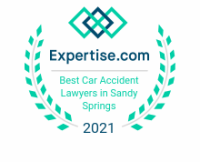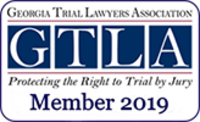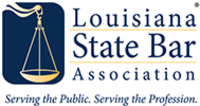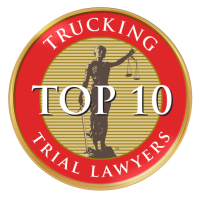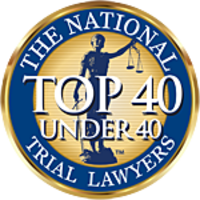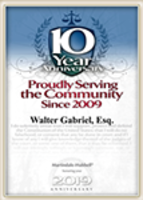 What Makes This Personal Injury Law Firm Different?
People often ask – how do I find the best personal injury attorneys near me? Walter Gabriel strives to be the best choice for his clients by choosing to deliver quality service over having high-volume caseloads. He works on every personal injury client's case, which is not the case for larger Atlanta injury firms. This allows him to give a great deal of personal attention to his clients.

The Law Firm of Walter Gabriel, LLC utilizes a number of resources to better position its clients for successful outcomes. In doing so, you'll team up with experts and investigators to maximize the value of your settlement or verdict.
These experts help your case by providing testimony for the causes of your injury, and the fault of the opposing party.
We're Aggressive.
Insurance companies do not make large settlement payments before looking into the law firm representing you. Insurance companies are looking into your law firm's track record, and are often testing your firm's willingness to go the extra mile on your case. We've taken over several cases where other firms have dropped their clients with only a month to go before trial. In those cases we've fought for video footage, gained evidence that defendants were withholding, and gained valuable admissions from defendants that have led to several six and seven figure settlements. We get these results because we're willing to do what it takes to fight for our clients.
While we're fighting aggressively against insurance companies, we understand you have likely never been through this before. This is why we have a team ready to patiently walk you through every step of the process, starting with the property claim process and setting you up with treatment.
Personal Injury Is All We Do.
Throughout his years of practice, Atlanta personal injury attorney Walter Gabriel has gained experience in personal injury, complex commercial litigation, and as a prosecutor. This has allowed him to develop a more comprehensive understanding of how litigation proceeds in different contexts, and how best to approach the dispute to maximize the chance of success.
You Don't Pay
Unless You Win
Upholding this high standard and keeping close contact with clients has allowed the Law Firm of Walter Gabriel to get outstanding results for personal injury clients.
Get Every Dollar You Deserve.
Many injury firms operate as "settlement shops," so to speak. What does that mean? It means the firm is not particularly interested in investing the time and effort to fully pursue your claim. This can lead to low settlements and, in the event that trial litigation is necessary, subpar representation at trial. The Law Firm of Walter Gabriel, LLC has resolved a number of personal injury cases where the top insurance offer before filing a lawsuit was nowhere near final settlement after filing suit.
Highest pre-suit offer – $0.00 – Final settlement – $395,000

Highest pre-suit offer – $0.00 – Final settlement – $285,000

Highest pre-suit offer – $10,000 – Final settlement – $200,000

Highest pre-suit offer – $0.00 – Final settlement – $85,000

Highest pre-suit offer – $2,500 – Final settlement – $62,500
In the majority of the cases listed above, other Atlanta personal injury firms either declined to represent clients injured in these cases or decided that these cases were no longer worth keeping. Walter takes pride in making the most out of the cases that clients trust him to handle. Not every case ends with a drastically increased settlement from the initial offer, but Attorney Gabriel makes every effort possible to apply the law to get outstanding results for each and every client.
If you have been a victim of an accident, contact the Law Firm of Walter Gabriel, LLC in Atlanta, Georgia today. He serves the entirety of the state of Georgia including Savannah, Thomasville, and Albany. Remember, you do not pay Attorney Gabriel unless you win the financial compensation that you deserve.